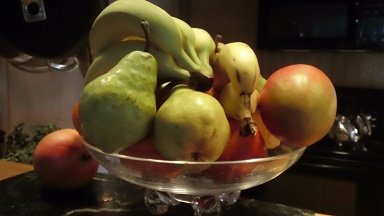 The Marmalade Mama

What makes us different than other jam makers?  Well how many flavors of marmalade can you find in the grocery store?  Just one and that is the old standard Orange Marmalade. We have eight flavors already in production.   We make our marmalade's in small batches to maintain the terrific flavors of our marmalades.  We use 25% less sugar so you can really taste the flavor of the fruit used in the marmalade.

What makes a marmalade different than a jam?  Marmalade's have the rind of the citrus used, thinly sliced and as part of the main ingredients of the jam, which makes it a marmalade.  The consistency is different than a regular jam.
I never liked the standard orange marmalade, so while I was making jam one year I found a recipe for strawberry marmalade, I made it and it was more like jam not a true marmalade, it didn't have enough rind in it. So I modified the recipe and started to create more recipes and the Marmalade Mama was born.  Now I love marmalade's, but still not the original orange marmalade, it doesn't have a fresh flavor like my marmalade's do.
Our newest addition : Habanero Mandarin Orange
  BLUEBERRY GRAPEFRUIT MARMALADE 13.4oz  - This is a unique blend of flavors and is absolutely delicious  
 Ginger Pear Lemon 13.4oz. - It is light pear and lemon with the tang of ginger. Wonderful
Habanero Mandarin Orange Marmalade 13.4oz - This is the hottest so far! You will first taste the orange then the perfect amount of heat
JALAPENO LIME MARMALADE 13.4 - This is great on seafood. Medium heat

Lemon Basil Garlic Grilling Marmalade 13.4oz. - For garlic lovers, it is a unique blend and perfect on seafood, chicken and pork

Lemon Lime Marmalade 13.4 oz - You can definitely taste the lime, it's tart and refreshing

Raspberry Orange Chipotle Grilling Marmalade 13.4oz. - This specifically enhances the flavor of seafood, pork, chicken and beef, with a little kick 

SIMPLY LEMON MARMALADE 13.4oz. - For those who love lemon, this is tart and simply terrific

We have more flavors being perfected in our kitchen, so keep checking our web site for the introduction of new flavors as they roll out of our kitchen.          
THEMARMALADEMAMA.com